Cricket, or baseball with less chewing tobacco. Second only to soccer in terms of global attendance and popularity, but a game of impregnable mystery to our North American friends. [Up until this article, my nearest brush with cricket has been watching Ian Faith smash his cricket bat into a television. -ed.] It was also a sport done a decade-long cycle of digital travesty in the 2000s, so much so that a game heralding one of cricket's greatest clashes was released in such a state, it was removed from sight and beaten to death with a Gray-Nicolls.
Which is why Big Ant's Donald Bradman Cricket 14 was such a rejuvenating tonic. Cricket is a game that cannot be half-arsed. There's 360 degrees of leather-belting mind-games, with associated factors like pitch and weather. Americans have enjoyed the benefits of brimming coffers when it comes to their preferred codes for years, and it was immensely satisfying to hold up 14 a few years ago and proclaim we'd received something of similar quality.
After releasing an utter corker of a Lacrosse game – who would have thought it, an Australian developer showing our Yankee friends how its done – Big Ant finally dropped Don Bradman Cricket 17. And it's good, though with the bar set so initially high with the Don's first outing, this year feels a little incremental. Not a boundary, but close.
Like with any sports game, your audience is generally already in the know. Cricket has the outside appearance of a game that is played over weeks, months even. Gentry on the common, Sunday whites, sandwiches and absolutely no riff-raff. But it's a hearty game, and comes in a few different varieties to suit. In short, your lengthy test matches last a number of days. A one-day game is exactly that, and the fiery T20 matches are short, punchy, limited-over bouts that baste cricket in a rich glaze of American-style arena spectacle. Big hits, big wickets, fast and fun.
That's my nutshell of the sport. Oh, and the Don? Patron Saint of Ruffling English Feathers.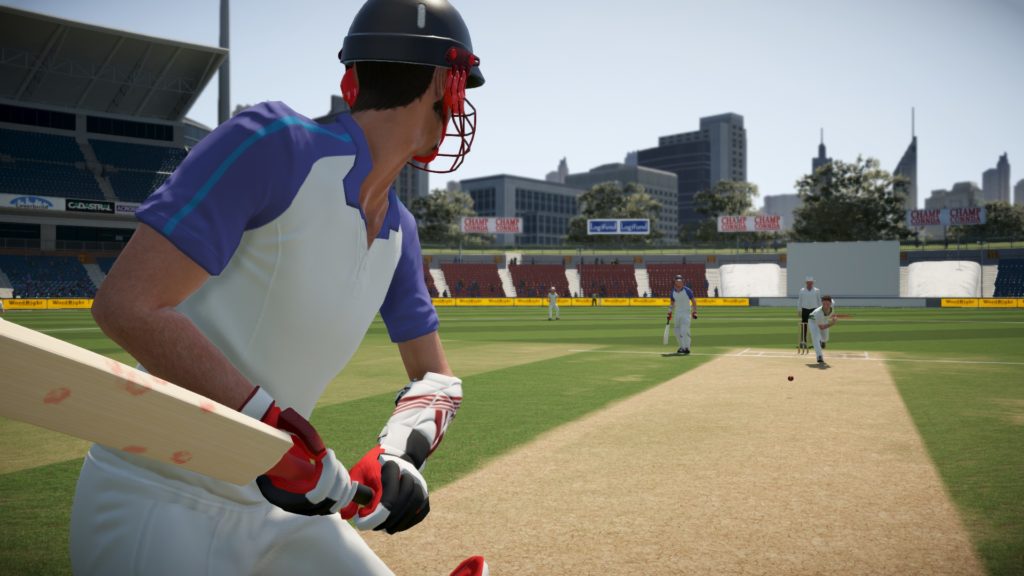 Don Bradman Cricket 17 continues 14's legacy of being pretty much the only game in town unless you're chasing something a little more managerial. It sports exhibition matches across the three main brackets — the aforementioned test, one day and limited over T20 — as well as the terrific career mode. Again, like 14, this year's effort sidesteps its lack of global licensing by having community-designed packs a mere button press away. This means generic uniforms and branding are immediately replaced by meticulously-crafted replications of the Real Deal. This means you can play Indian Premier League T20 with the knowledge that your roster is up-to-date and utterly contemporary.
Heck, regional Tasmanian cup teams are accounted for. If questions of granularity still linger, rest assured this game dives deep.
A big plus this year is support for women's cricket. It was sorely missing in the first game, but to see the ladies wielding willow is great to see. Plus, all the options are there to drag a C-grade lass from the county clubs into the international arena, just as you would a bloke in career mode.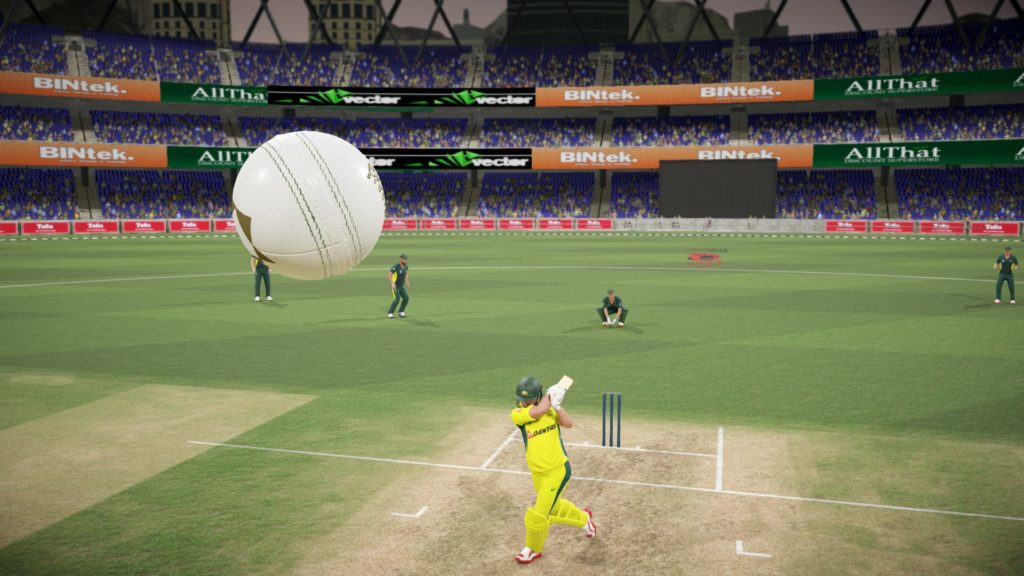 The meat and potato mechanics are largely unchanged. Cricket has a vast and complex array of batting manoeuvres, as it also does for bowling. Big Ant took full advantage of the modern dual analog control scheme, making a controller mandatory for all manner of finesse and shot placement. While a digital player's skill artifice can effect the outcome of every tweak, step and anticipated action, everything feels well within your control. This is not your spacebar masher of yesteryear, where we borrowed simplistic power gauges from Accolade's Mean 18. Batting remains the most straightforward, but still offers a slew of button combinations to augment a brisk flicking of thumbsticks. Front foot or back, cover drive or reverse sweep; I found my time at the crease often grueling, but nevertheless immensely satisfying.
Bowling isn't as fun, particularly as a spinner. It's a fiddly affair, much like the real act of getting the leather to curve up through a block-hole. Twirling the left thumbstick to increase spin after selecting the initial type of spin feels slightly unintuitive, with the right stick simulating the arm action. I'm just a lousy bowler, but even at lower settings, I still found bowling to be an exercise in score management. Wickets were hen's teeth. Or maybe my homemade Launceston lunchbox legend, J. de Alwis, simply needed to spent a little more time in the nets. Or the visual gauges to return in place of seat-of-the-pants analog controls, where you really need to learn by feel.
An apparent salve to my looming tally of no-balls, wides and leather-free stumps is the option to tweak pretty much every mechanical element of the game. Tighten a nut, jiggle a bolt; within the gameplay settings sub-menu sits a suite of sliders where you can adjust friction parameters, foot placement difficulty, minimum to maximum pace and the list goes on. Some parameters are relatively self-explanatory, but as they don't have example text to help make decisions, it's not nearly as helpful as it could be. That these options are there is terrific, but a little documentation wouldn't go astray.
Don Bradman Cricket 17 has been a stable experience with a few kinks here and there. I've encountered some hinky fielding glitches involving errant ball physics and watched umpire perform an impressive but distracting square-dance routine at the Chapel Street end. It's usually small technical snafus that, if the previous title is anything to go by, will be ironed out through patching.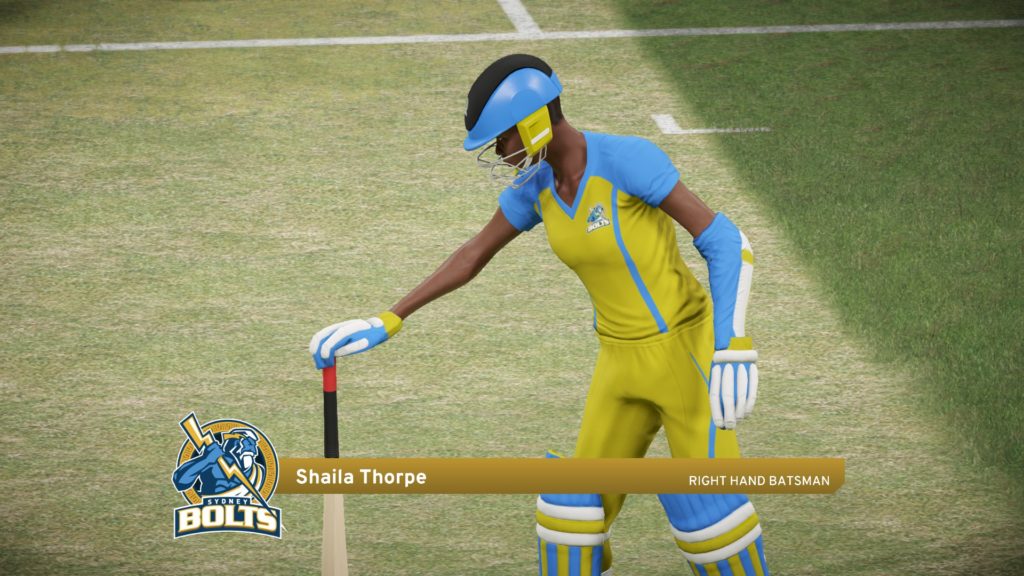 The big issue I have, and it's really hard to pin down, is the slightly anaemic presentation. Something feels off. Character creation is deeper than it ever was, right down sliders for ruddiness and pock-marks, but once away from the pavilion, everything looks a touch thin. It might the gamma or lighting, but where 14 felt full and robust, issues of contrast reduces the feeling of standing in The G. I wandered back to the original Don Bradman to compare notes, and sure enough, things looked better. 17 does feature a few filters, but beyond the default setting, they're surprisingly crude and utterly unsuitable for play. If you're chasing the 1948 Invincibles ambience, however, sepia helps sell the dream.
Audio design remains as atmospheric as ever. Lots of good filtered sounds of the ground; the undulating peak and trough of a capacity crowd or the comfortably slim nattering of a regional club meet. There's a blast of rock for the T20 boundaries and a purposefully echo-ridden PA heralding fresh batsmen. If the graphical quirks of Don Bradman Cricket 17 don't quite meet the bar, the ambient sound design certainly picks up the slack.
Beyond issues of presentation, Big Ant's fresh effort is worth the price of admission. Don Bradman Cricket 17 is a very competent take on a technical game, and while this game has the tough job of following 14's revolution, it still is, as Bill Lawry says, all happening here.