PC/Mac •
Psst. Hello there. My access card still works at Stately HQ, so I've slipped the after-hours cleaning staff a fiver to wax floors elsewhere and jumped on Dave's terminal. Password: daStatel1est. You see, one of the blokes behind Quakey roguelite Teleglitch has a new one in the pipe. Influences front and center, if you're champing for more FTL all these years later, Shortest Trip To Earth is a right old trek.
If imitation is the sincerest form of flattery, Interactive Fate's inbound effort is quadrupling down. It's a heady cocktail of inspiration, ranging from Ur-Quan Masters, Firefly, Homeworld, Battlestar Galactica and more. While FTL is obviously the driving antecedent, Shortest Trip To Earth has a distinct flavour and crunchier mechanics.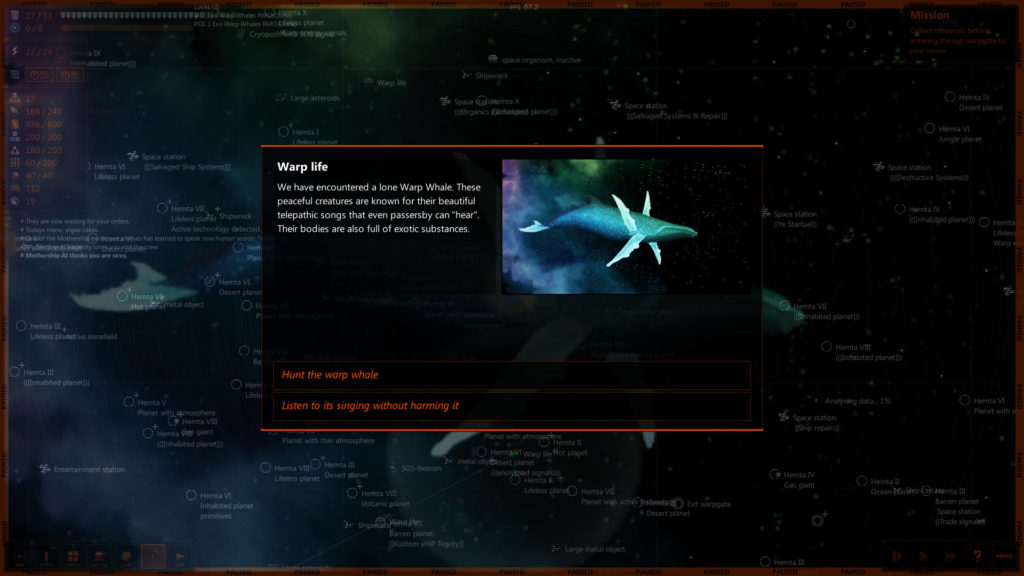 Shortest Trip To Earth capitalises on the crunchier elements of the starship wanderer concept, in part due to a deeper vessel module system and some fine quest narratives. It globs together the best parts of your Weird Worlds and your Star Controls (not the third, never the third), plunging you and your ever-expanding (and often dime-turn diminished) crew headlong towards that Pale Blue Dot.
Bullets!
Master the art of survival in unexplored space!
Ship module & crew management
Procedurally generated universe full of beautiful, yet deadly detail
Real-time tactical combat, boarders, nukes
Hundreds of multiple-choice events with 1000+ unique illustrations
100+ high resolution space ships
Light story featuring sex, (legal) alien drugs & philosophy
Bioware's beached space opera already has horrendous deep space coitus on lock, so that final USP should hopefully be delivered with a dollop of mirth. Last thing we need are more mannequins clipping awkwardly away. However, it cannot be understated how engrossing the writing actually is, with every atmospheric grazing met with gorgeous encounter text. It almost feels disingenuous to call Shortest Trip To Earth solely an FTL-like, when really, it channels the old guard exploration titles with equal aplomb.
Interactive Fate have completed the bulk of Shortest Trip To Earth, with the tail end expenses hoping to be bolstered via IndieGoGo. Pricing is reasonable, with the added glory eternal of seeing your name in the credits and beyond. There are a host of stretch goals, but none so far relating to the possibility of a tableteer version. Who knows what the future may bring. In the meantime, thumb that priming bulb on your PC or Mac and check out the demo, or give this informative Let's Play a gander.