PC/Mac •
This is something we've known has been in the works for a while, but were verboten to talk about until today. Fantasy Flight's new FFG Interactive digital studio is bringing one of their LCGs to digital, Lord of the Rings: The Card Game.
Lord of the Rings: The Card Game is a cooperative Living Card Game which means that, unlike traditional CCGs like Magic: The Gathering or Hearthstone, none of the new booster packs are random. Instead, new cards are released in known decks allowing you to always get all the cards currently available without having to dig through a ton of random boosters looking for that one Legendary you've been wanting. The digital version is going to take the same approach:
As a Living Card Game, The Lord of the Rings: The Card Game relied on a fixed distribution of cards to remove randomness from the purchase model and brought players deeper into The Lord of the Rings universe with a focus on immersive, narrative-driven experiences. Now, Fantasy Flight Interactive brings that same philosophy to the digital card game market with The Lord of the Rings Living Card Game—a completely unique digital card game with a non-randomized approach to card purchasing and a focus on cooperative, story-based gameplay.
The Lord of the Rings LCG is a fantastic cooperative (or solo) card game that has you exploring Middle-Earth around the stories we know from J.R.R. Tolkien's works. That is, you won't be traveling with the fellowship toward Mt. Doom, instead you'll be tasked with adventures and dangers that weren't spelled out in the books. Don't worry, you'll still bump into all the characters and places you've heard of and can even have them on your side, you'll just be doing the stuff Tolkien only hinted at.
As a single-player experience, The Lord of the Rings Living Card Game tasks players with leading a team of three heroes through a series of narrative campaigns across Middle-earth as they face off against the dark forces of Sauron, controlled by the computer. Players will forge their own fellowships and build decks comprised of ally, event, and equipment cards to face challenges that test their willpower, knowledge, tactics and leadership.
The digital version is going to be free to download for both PC and Mac with other platforms a possibility after the Steam launch. No word on what will come with the free download, yet, but I'm guessing we'll get the first few adventures that come in the base box for free, with the additional packs available for either in-game currency or cold hard cash. That's just a guess, however.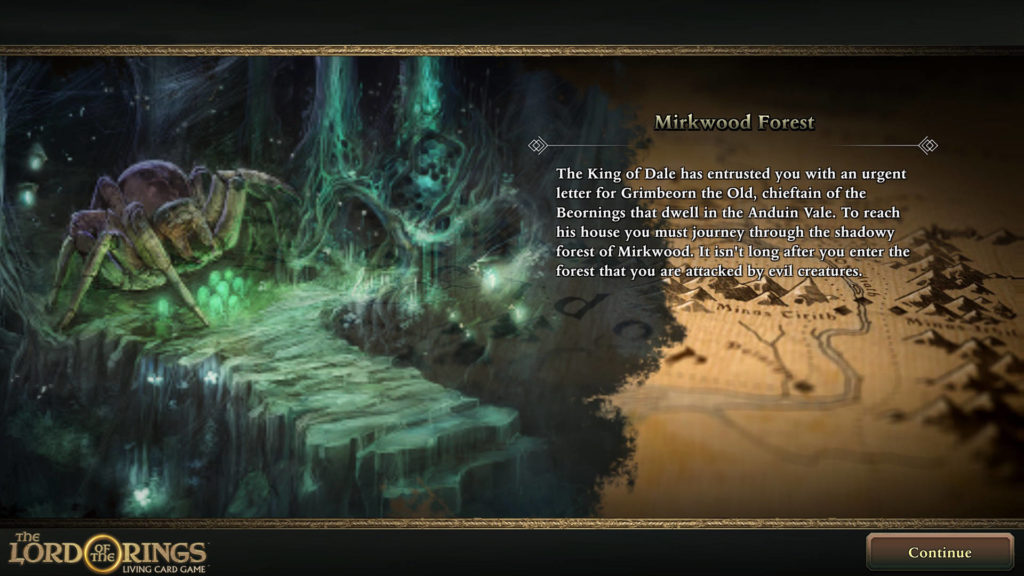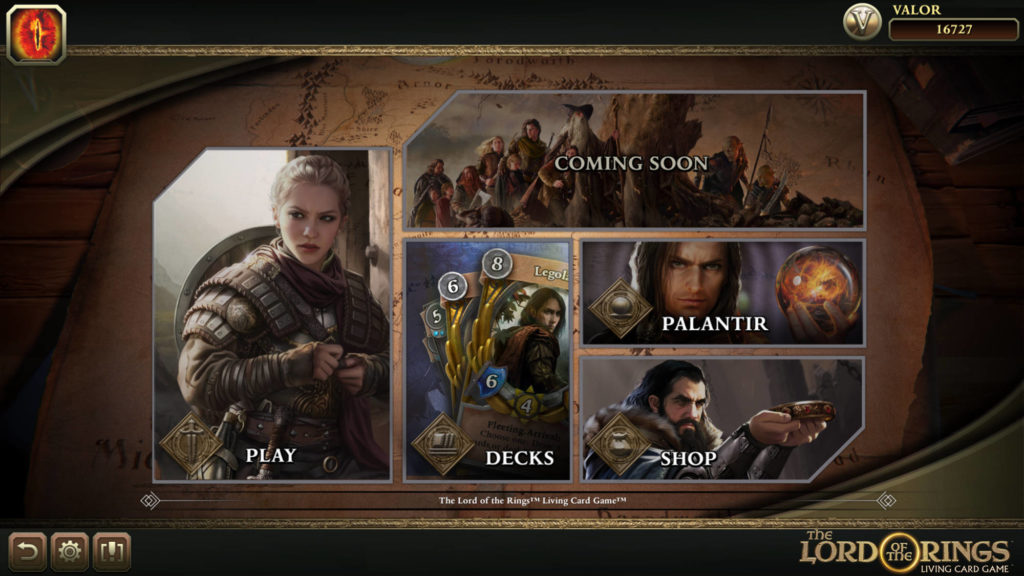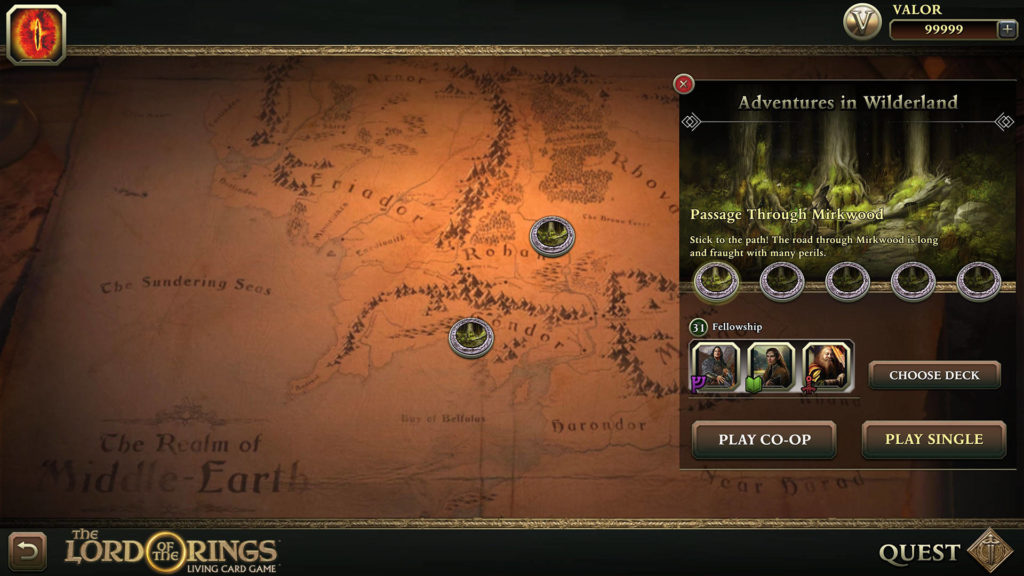 It will also launch as a single-player game only, but cooperative online multiplayer is in the works and will allow two players to combine their forces to combat Sauron.
LOTR: TCG will be heading to Steam Early Access in the next few months with a full release scheduled for sometime in 2018. This is a huge release for FFG and, possibly, indicates that we'll be seeing more of the FFG catalog on digital in the future. Happy times!