We're less than two weeks from Gen Con and I'm kind of terrified. For the first time I'll be going as "Stately Play" and not as a member of the BGG army, which means I'm on my own for getting interviews and whatnot. Now, I really want to go to Gen Con to have fun, so interviews and reports are cool and all, but I'm not going to be working 100% of the time. In fact, my whole family is trudging along with me to Indianapolis this year. My two older sons will help me with the whole "work" thing until they get bored and go play in the CGE room, but I'm also going to have to entertain my 7 year-old (the HABA booth should work) and my wife (nothing at Gen Con will work). Anyway, that's what I'm getting ready for in my gaming life, let's see what others have in store for the weekend.
Exanima
Hello Statelies.
After being ambushed by Windows crapping itself and the forced invigoration of a fresh install, it's time to take stock. A time to keep the digitals shelves neat and tidy. Nobility in economy!
*redownloads all the things* [Hey, witty asides are my job. Lay off -ed.]
Digitally, I'm returning to Exanima with its first patch in over a year. No, not a streetwise interpretation of the Launceston daily, but a rather wonderful isometric sword-battler. Think one part Bushido Blade, one part Grim Dawn and one part drunken lads at loggerheads with a 3AM lockout. Exanima is a physics-heavy dungeon crawler-brawler, with mouse-driven combat and characters that control like steak marionettes. There's a physicality to squaring off and a good few hours required before the combat clicks.
If you flail with your cursor, it'll carry through your character. Exanima emphasises controlled swipes and lunges, and knowing when to throw your body behind a swing is key to braining an opponent. But this is a game of waiting, much like the aforementioned Bushido Blade. The early bird catches the warhammer, or risks being a bad position if they're not decisive. Exanima is atmospheric, brutal, light on requirements and the arena mode is worth the price of admission alone.
Now, is it time for me to finally pop my Space Hulk: Death Angel cherry, in the bowels of an ancient starship and by the tender caress of xenos? Maybe. It's just bundled with such an appalling rulebook. But people say this is one of the great solo games out there. And I might fight bright, sunny summer days with the cold, hard claustrophobia of foundered space cloisters. The damn thing has been sitting on my shelf for long enough.
Stay hydrated.
-Alex Connolly
Twine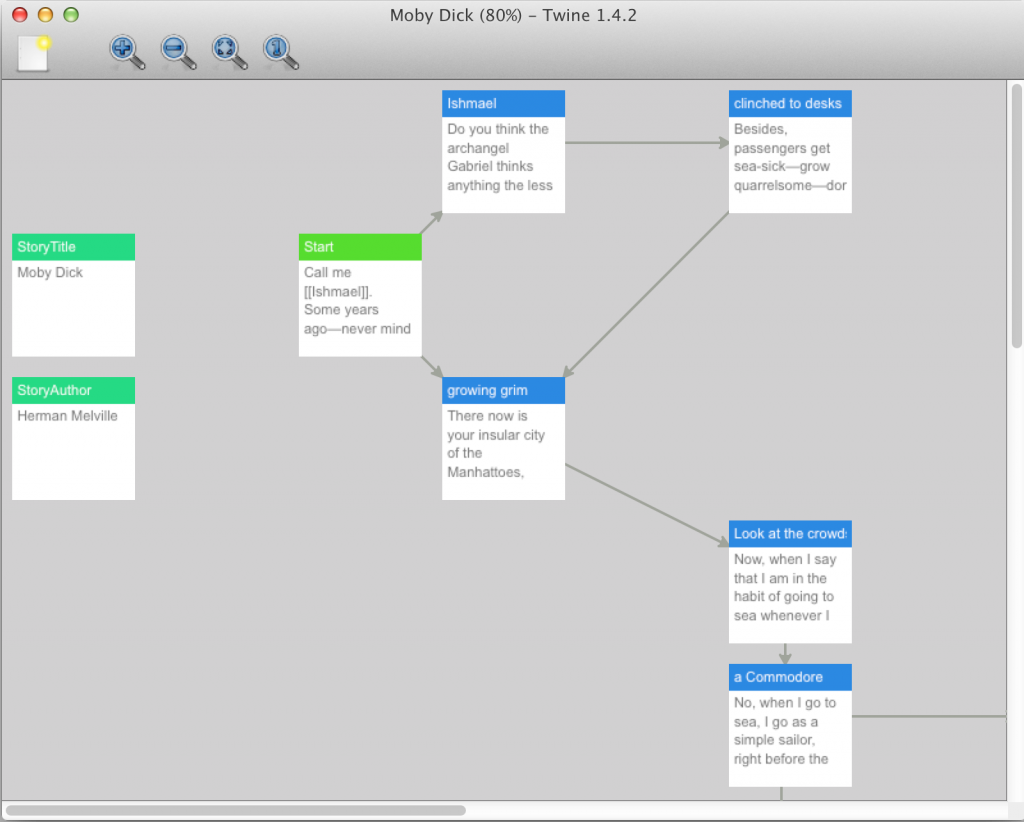 Tof is taking part in something called Twine Jam @ Kiwijam this weekend and will be too focused on making games to play any. Still, they recommend you take a look at Twine, a free app for creating gamebook-style games.
-Tof Eklund
Arkham Horror LCG, XCOM 2, and Gaslands
I've fallen back into the Arkham Horror LCG like it's three-foot-thick memory foam, so I'll be playing some more of that this weekend. Ursula Downs has had quite a bit of success in my Carcosa campaign thus far, but, alas, poor Yorick will no longer be joining her. He's been selected for an … innovative course of treatment at Arkham Asylum. Meanwhile, I've finally let myself start a new XCOM 2 game so I can explore War of the Chosen on the PS4. These new characters seemed awfully chatty in their first mission. Meanwhile, my son and I are having a grand time adding guns to Matchbox cars, and have yet to even attempt an actual game of Gaslands. But we have a newly-acquired War Rig and monster truck, so at least we have all the pieces for an array of options.
-Kelsey Rinella
Nemo's War
I think this may be the second time in three weeks that I'm mentioning one of the best solo games ever put to cardboard, Nemo's War. Unfortunately, all my previous scryings were incorrect as this beauty has still not hit the table for a long, long time. That's going to end this weekend. Last night I set it up, so it's currently waiting for me on my new Game Topper and there's just no way in hell I'm going to be able to not sit down and lose myself for a couple hours. If I'm lucky [he never is -ed.] I'll even get to play it twice. Other than that, it's "get ready for Gen Con". My family is doing the entire week, spending Monday and Tuesday at a water park before heading south to Indianapolis on Wednesday afternoon. Of course, that's more than a week away. Next Monday we'll find out what GMT's big announcement is, and that's the other thing that will be crawling around in my mind all weekend. C'mon, Strangiato, spill the damn beans!
-Dave Neumann