One of the most unique games I'd ever played was Her Story released back in 2015. The "game" consisted of a myriad of video clips that you had to piece together in order to figure out the entire story. There was no winning or losing, just learning more and more about this rather interesting woman who was being questioned by the police for…something. Designer Sam Barlow has said that he's working on a follow-up, but we haven't heard of when Her Story 2 might actually find its way to our tablets.
Yesterday, Three Story House released a game I wasn't aware of that brings a lot of that Her Story vibe back to our iPads and adds a healthy dose of Sherlock Holmes along the way. It's called Ink Spotters 1: The Art of Deduction and, as someone who loved Her Story and also devours anything Sherlockian, color me intrigued.
Ink Spotters tells a brand new Sherlock Holmes story penned by novelist Sean Stewart, but it's told via comic-book style panes. All but one of the panes are covered at the beginning of the story, and you need to find the clues to open more panes which should lead to more clues. Think of the panes as the videos from Her Story and you have a pretty decent idea of how it all works. Gameplay consists of typing in words and, if you discover a relevant word, a new pane is unveiled.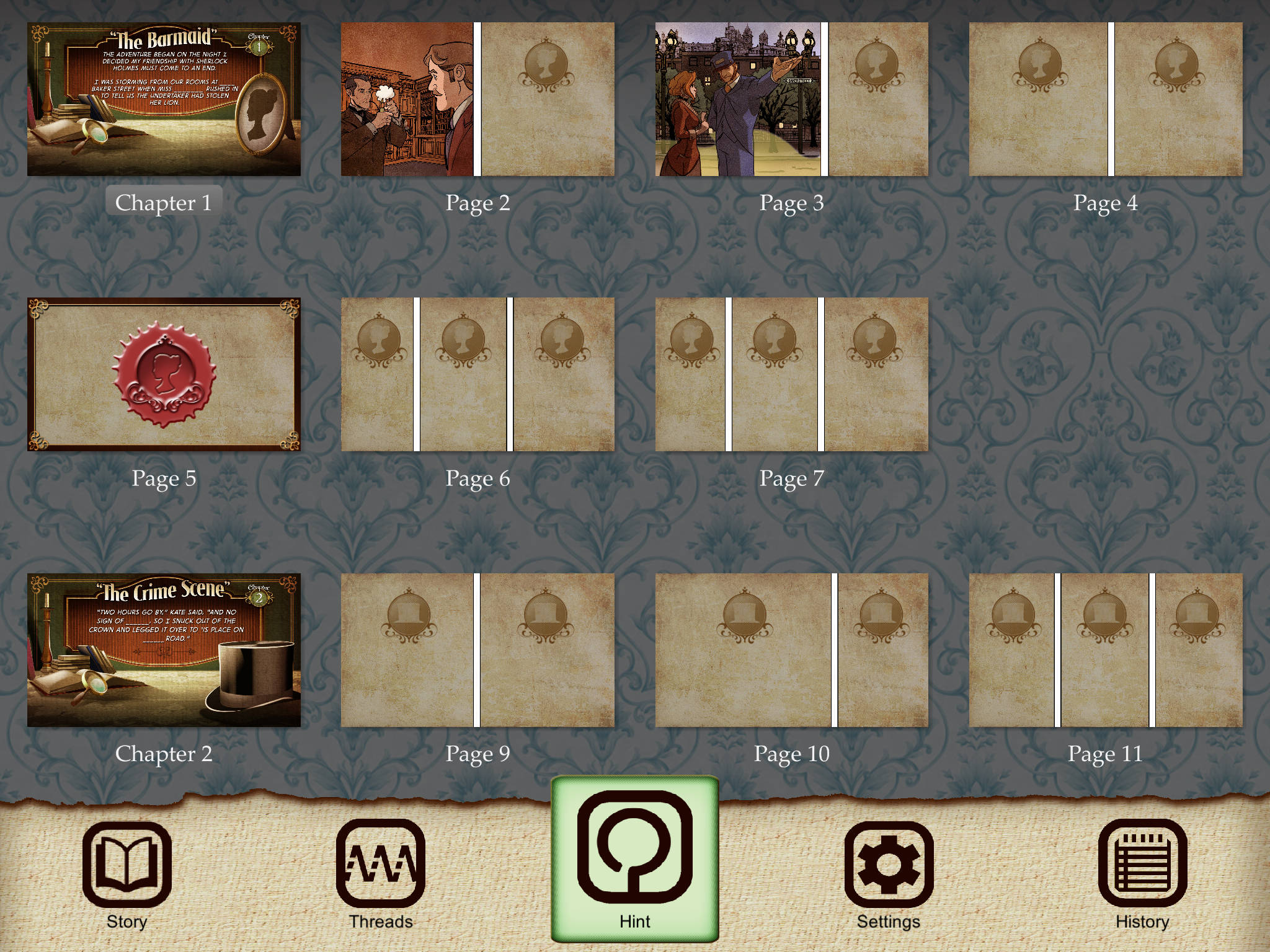 The art is well done with a cool water-color effect spreading as new panes are opened. Unlike Her Story which was fairly open-ended, there is a definite way to "win" Inksplotters by discovering the hidden clues in each segment's title card.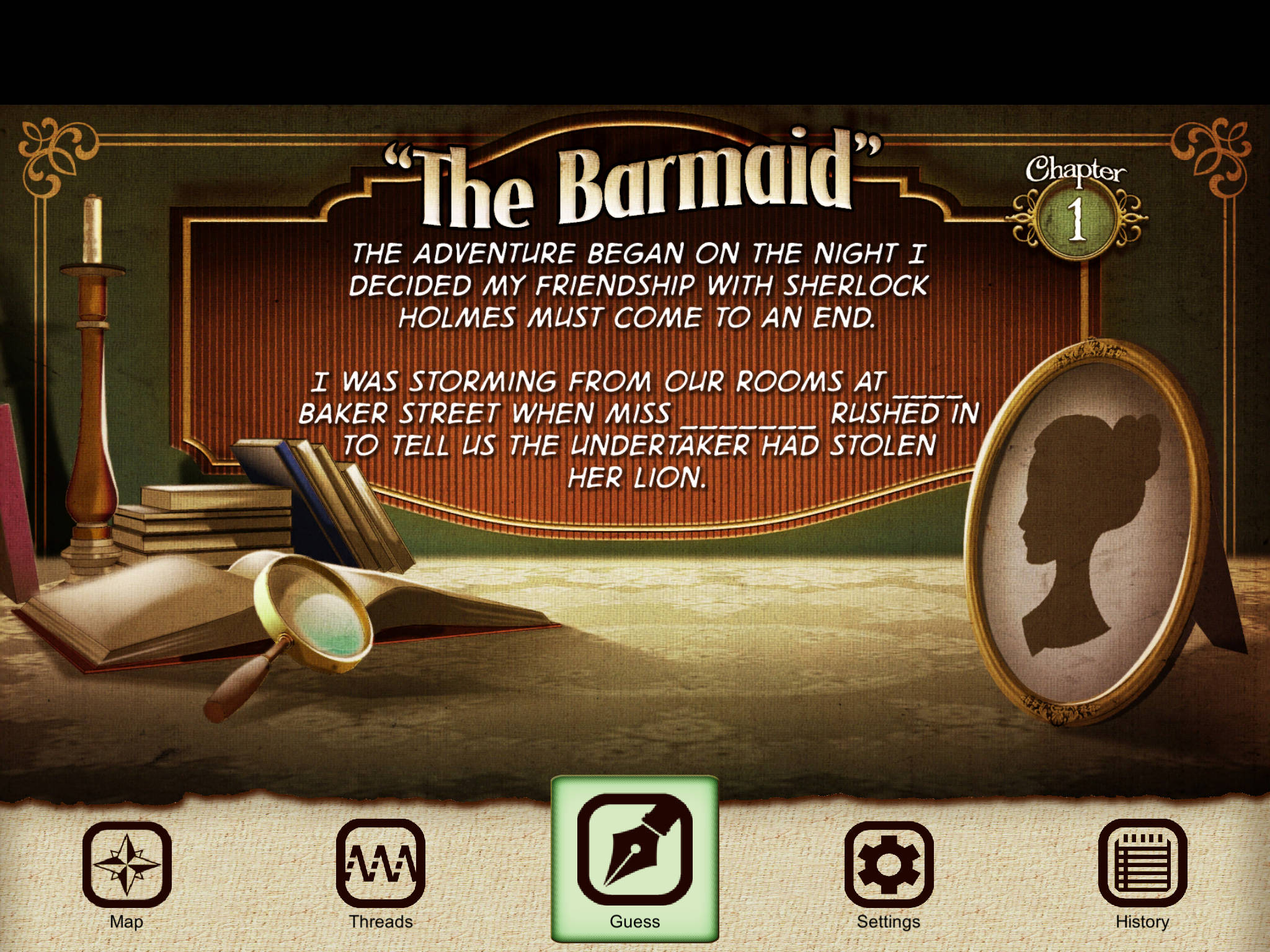 Beside the main mystery, there are also "Story Threads" to unlock which will reveal easter eggs and other historical details and facts along the way.
This is the first of the Ink Spotters series with book 2, Sherlock Holmes: The Last Breath, due to be released soon. Ink Spotters 1 is available now for iOS Universal and runs $3 with no IAP in sight.
(Hat tip: Pocket Gamer)