I wandered over to the Renegade booth to pick up a copy of Spy Club (only to find that they were already sold out) when I ran into the crew of Shut Up & Sit Down. Being incredibly "with it", I knew that the SU&SD guys were hosting the Asmodee Digital press conference later that day so I meandered on over and struck up a conversation. If you know me, you know that conversation isn't my strong suit so I mumbled a few things and shrugged and may have had a droplet of spit land on one of their shirts. May have. My charm, naturally, shone through and, next thing I know, they're sharing that Asmodee was going to be making a huge announcement. I mumbled something stupid and wandered away, self-loathing at peak levels, determined to discover what it could be. A few short hours later, there it was: the new board game darling, Gloomhaven was going digital.
Gloomhaven arrived in 2017 via Kickstarter and stormed up the board game ranks at BGG until it reached the pinnacle, the #1 board game in all the land. Or at least the land that BGG oversees. I backed it and kind of love it, even if I can't get it to the table nearly enough simply because it takes more than a day to set it up and tear it down. Asmodee's version of Gloomhaven isn't a piece-for-piece recreation of the base game. It will, instead, drop you smack-dab in the middle of the world created by Isaac Childres and offer a different take on what you'll find in the gigantic box.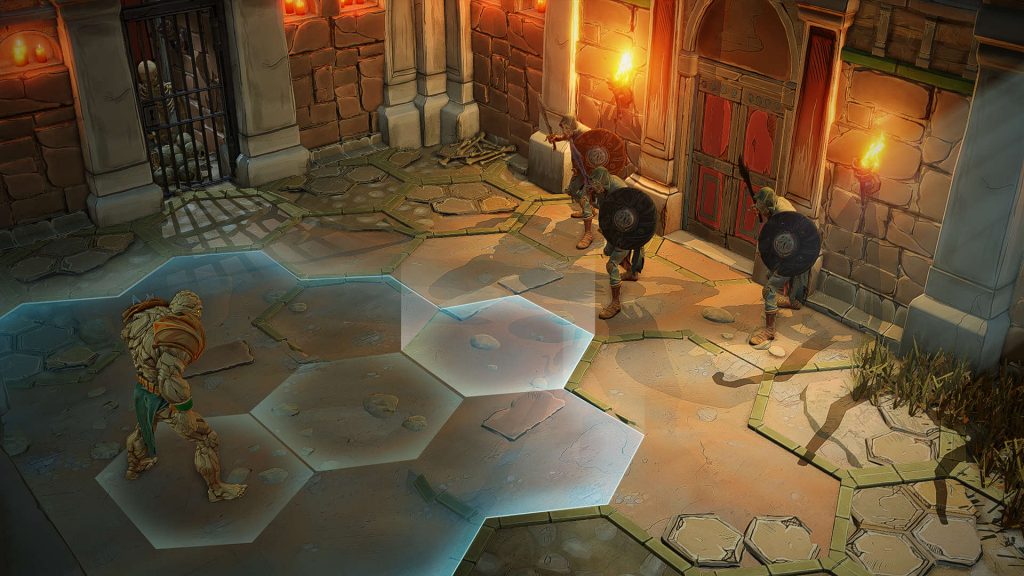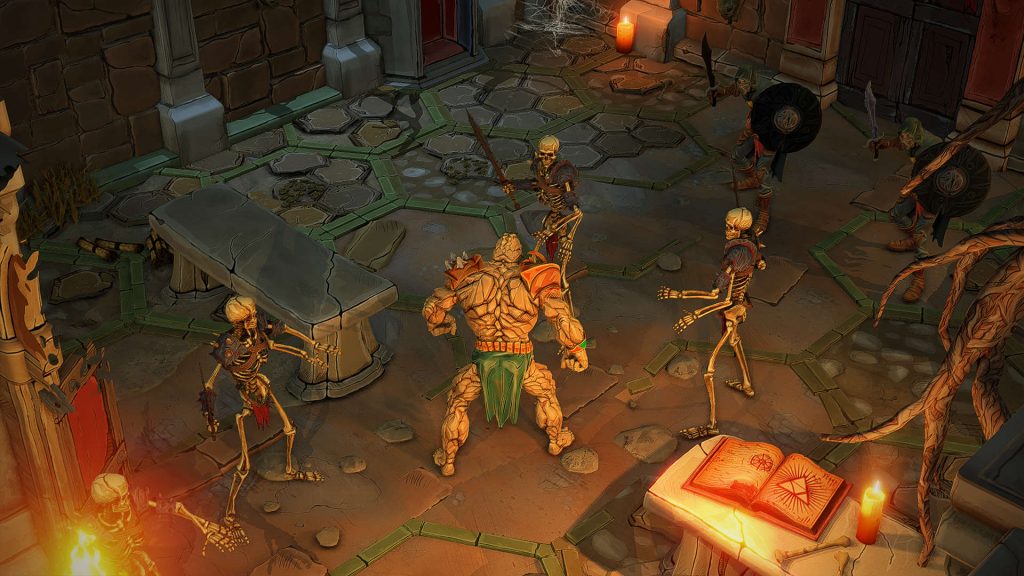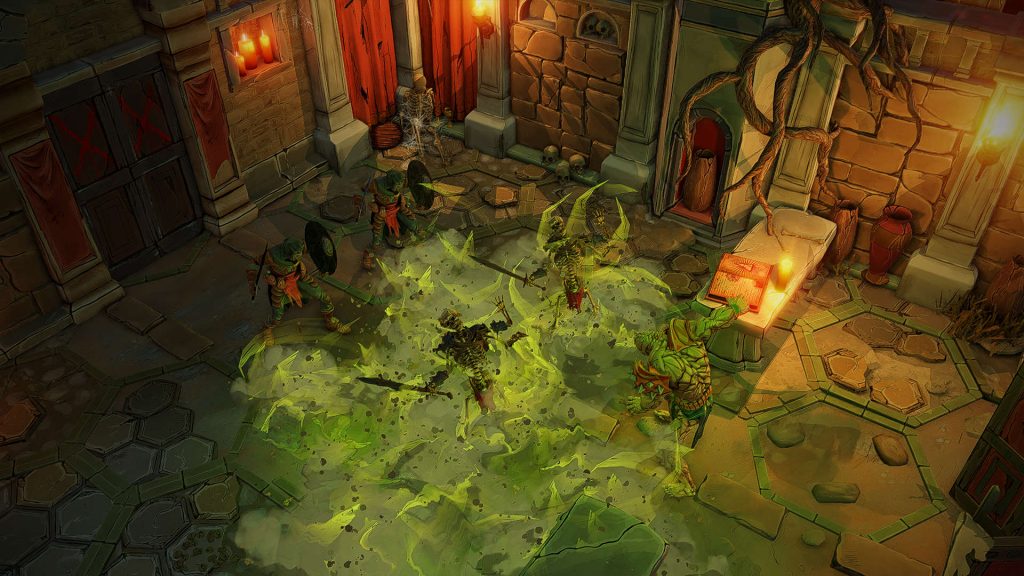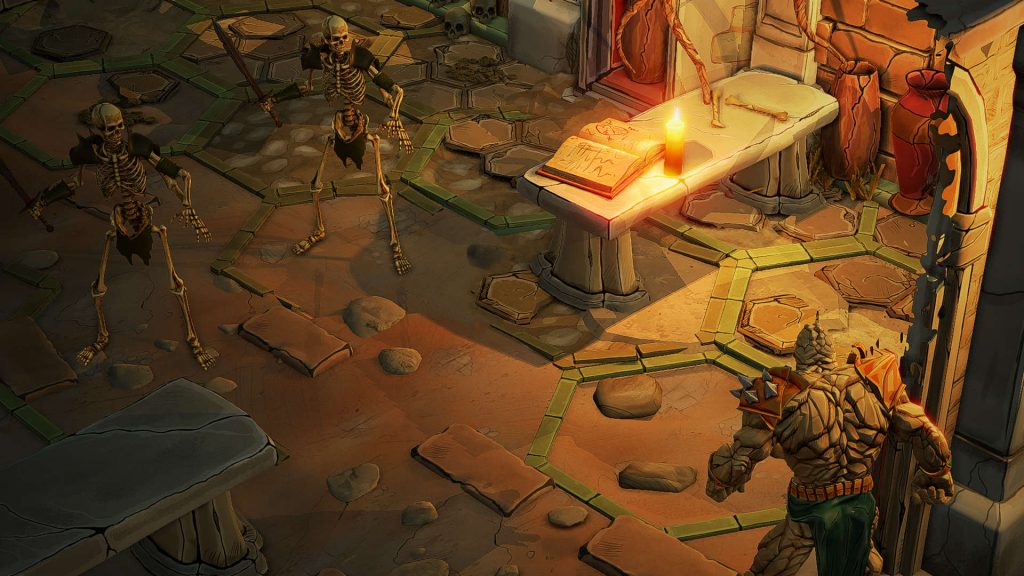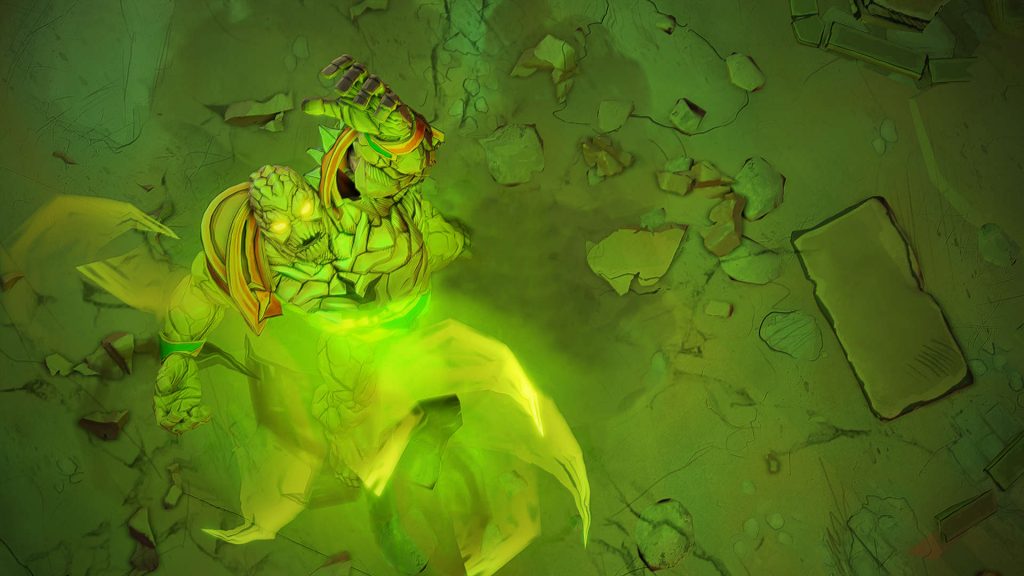 We know it will launch as a single-player roguelite where you'll use characters from Gloomhaven to fight monsters from Gloomhaven in dungeons that look remarkably like the dungeons in Gloomhaven and unlock more of the stuff you'll find in Gloomhaven. What's less clear is if the game's remarkable card play is making it into the digital version. If not, it's hardly Gloomhaven, but the designer assured us that he's working with the developer at each and every decision point to ensure that the final game will be Gloomhaven.
Confused? Brace yourselves. Gloomhaven isn't the only board game from Asmodee that won't be a direct port. We already knew about Lord of the Rings LCG, but they also announced that their upcoming port of Munchkin will deviate from the card game that everyone loves to hate. Asmodee CEO, Pierre Ortolan, explained that they look at each game separately and determine if the game will translate to digital as-is or if it would be better if they make some tweaks. None of the tweaks are done without the input of the designers and developers that brought the cardboard game to life, so it seems like we're in good hands. We won't have long to find out, as the Lord of the Rings LCG is coming to Early Access on Steam for PC/Mac on August 28.
Games like Scythe and Terraforming Mars are perfect fits for our flatscreens, however, and we'll be getting both of those direct ports very soon. Scythe is already in Early Access and Terraforming Mars is skipping Early Access completely and going straight to release in Q3 of this year. I got a little demo of Terraforming Mars and it's looking incredible. It really looks like it's shaping up to be one of the best board game ports on Steam. We should also be getting a mobile version, but after the Steam version lands. We also confirmed that Terraforming Mars will have asynchronous multiplayer, so we can put those fears to rest.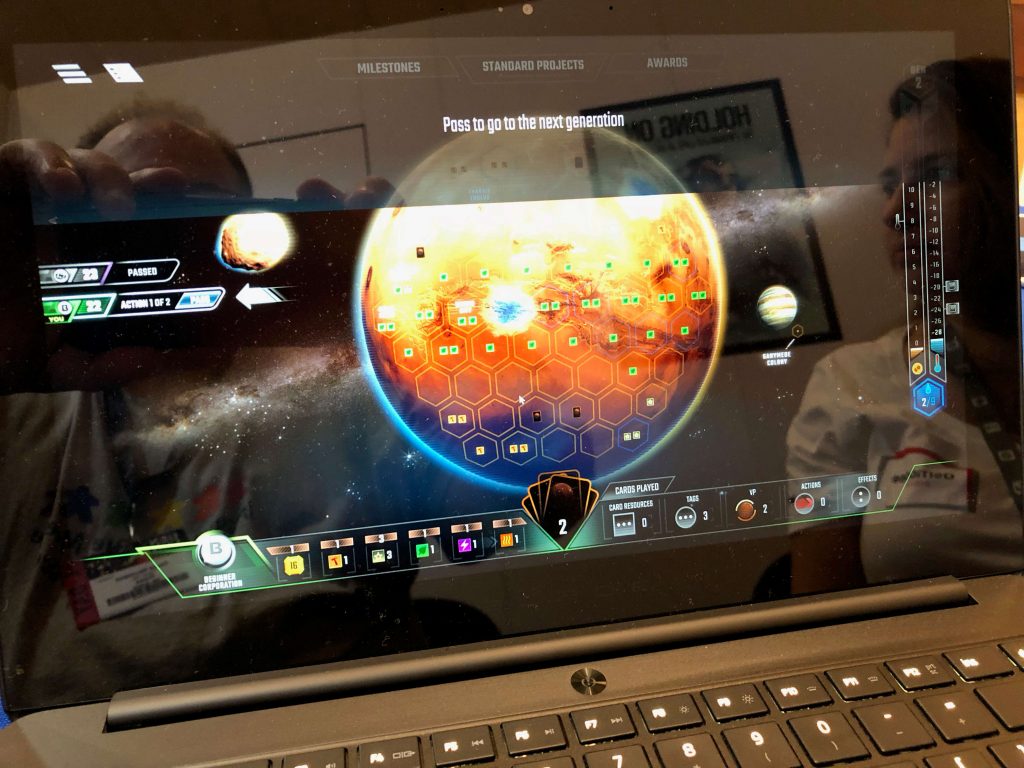 Also going live in Q3 is Onitama. This long-awaited 2-player abstract has been in beta for several months now and was listed with an eventual Q3 release. Along with Onitama are digital versions of Gloom, Bananagrams, and the previously unannounced digital version of Bang!. I saw a little bit of Bang! in action and it looked really fun with Old West chibi-ish avatars and an overall sense of whimsy. Bang! relies almost entirely on player-interaction, so we'll see how online multiplayer works when it releases. I'm guessing it will be real-time because I can't see it working any other way.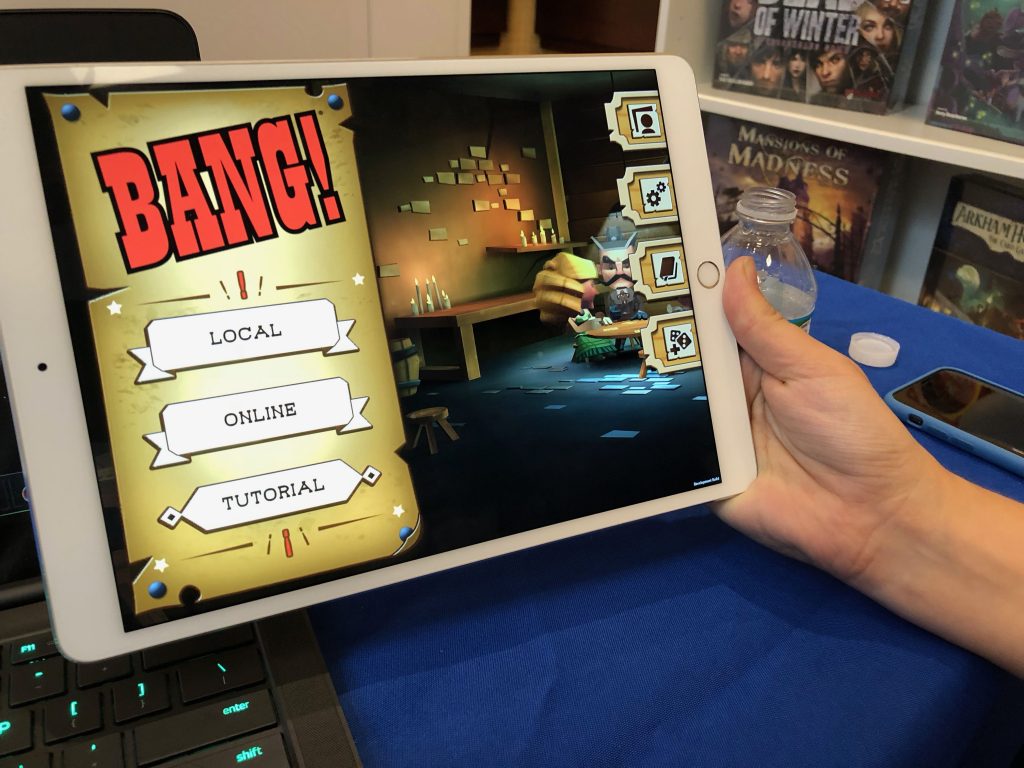 Q4 of this year offers another surprise release, Five Tribes. I played the cardboard version at Gen Con several years ago when it was the con's darling and it was a lot of fun, if very brain-burny. Looking forward to giving it a spin in digital form later this year.
Also in Q4 are two non-mobile releases: Ticket to Ride for PS4 and Carcassonne for Switch. Will these be the only games released for these new platforms? No confirmation, but more titles down the line was strongly hinted at.
https://youtu.be/AWcBEy-G3fA
That leaves us with Asmodee's currently announced 2019 titles, the previously mentioned Gloomhaven and Munchkin as well as Mansions of Madness: Mother's Embrace. MoM is, again, not a direct port of the game but instead a 3D adventure-style game in which you'll wander New Orleans (and other locations) trying to unravel whatever devious plan the Great Old Ones are concocting in their slumber. The game will be real-time but then switch to turn-based mode when it's time to start shooting or casting spells. So, it's an adventure game…kind of?
As for what platforms Asmodee is planning for all these new games, they always target PC first and then do what they need to do for mobile. Thus, all these games will be coming to Steam first, but mobile is planned for all the titles unless they get to the point where they determine it just isn't feasible. So far, that hasn't happened and it doesn't look like it will be happening in the near future.