iOS Universal, Android •
Last week an observant reader pointed me toward a Touch Arcade story in which they praise the game, A Planet of Mine, to the high heavens. Having not heard of this apparently hidden gem, I immediately went and downloaded it and…well, I'm not sure. Is it worth downloading? Absolutely. Is it the bee's knees? Depends on how smart the bee is.
A Planet of Mine is a 4X style game from developer Tuesday Quest in which you colonize planets, then exploit their resources so you can explore more planets. The cool thing about the game is the way this is handled, with planets appearing as 2D circular cutaways with the circumference cut into slices of different types of terrain. You set workers on these slices, tell them to build things or work in the different buildings you have, generate resources, rinse and repeat. I hope I'm making it sound cool, because it is pretty cool.
Once you leave your home doughnut, you can travel to other systems and encounter a bevy of other races, each with their own abilities, and decide to wipe them out or shake their flippers and bond. It's deeper than the cutesy Crossy Road-like animals that make up the different races would have you believe. It's also free-to-play, but it's one of the good ones. Download it for nothing, and there's a lot to see without paying a dime. If you feel like it (and you will), pay the devs some money and unlock new alien races piecemeal, or just slip them a fiver and unlock everything the game has to offer.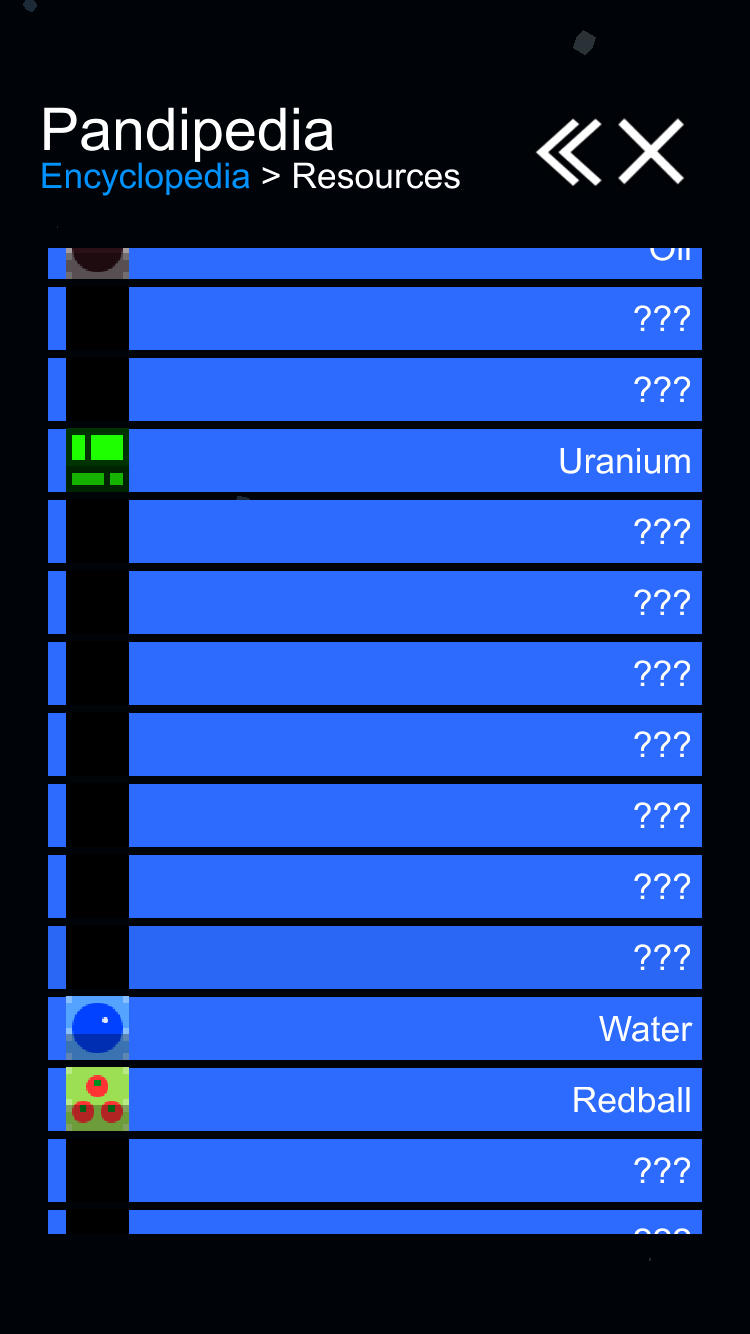 The issues I have with A Planet of Mine is the complete lack of a tutorial and a lack of polish that pulls you out of the experience right when you're trying to get into it a little deeper. There is a tutorial mode in the game, but I'll be damned if I learned anything that would help me to play and win a game. The lack of polish comes, mainly, in the menus. There is a Civilopedia-like reference pane in the game, but the way it's presented is less than ideal. Links don't always work and, when they do, the text is often half off the screen requiring scrolling up to find it or, worse, is filled with question marks. Now, I think the question marks are there because I haven't encountered something yet, rather than being just empty entries, but I'm not sure. Assuming they are just hidden until I discover them, I'm not really sure that should be the point of the Civilopedia. I should really be able to research what I want, when I want. There are also some translation oddities but nothing game breaking.
That's really the only issue I have with A Planet of Mine, the lack of knowing what the hell is going on.  I'm putting it together as I play more, but most of the time feel like I'm not sure if I'm making the right move. Still, for a free-to-try title, it's pretty great. Download it for the ability to spin your circular planet to make time speed up (or slow down, just like Christopher Reeve). Download it for all the different races you can either discover or play as. Download it for all the different play modes available, including 13 pre-made scenarios or "challenges". I don't think you'll be disappointed. You might even, like me, gladly toss the developer $5 to see where this thing can take you.
[I'm not really ready to call this a Review or Short Cut, as I don't feel like I've spent enough time with the game. Will we publish a full review? Maybe, but I think you can grasp how I feel about A Planet of Mine from this news post. Is any of this relevant to you? Not really, I just wanted to let you know why this is a News piece rather than a Review or Short Cut. Now I'm just typing because I love my own words. Look at them! -ed.]