IOS, Android •
Right after 2018 was ushered in, the fine folks at Acram Digital decided to tease us about a new game coming in 2018. Which board game it might be was completely up in the air, but my guess was another Martin Wallace title to follow-up the rather wonderful Steam: Rails to Riches. Turns out I was wrong, and Acram is instead working on a different euro, this one from Rüdiger Dorn. It's 2014's Kennerspiel des Jahres winner, Istanbul.
Well, to be fair, they haven't made an official announcement and, instead, are running a little contest via their Twitter feed where a piece of the puzzle is removed each day, revealing more and more of the game's cover. Because it's a euro, the cover obviously has to have a man on it staring at the players as if begging to be freed from their cardboard prison.
I recognized the sleeve as being remarkably similar to my copy of Istanbul, but today's reveal of the Hagia Sofia in the background clinches it.
Are the guesses correct? What's the title of the upcoming game?#puzzle #guess #game #contest #Competition #indiegame #IndieGameDev pic.twitter.com/7wxRXZOtAA

— acramdigital (@acramdigital) January 30, 2018
If you're worried that Istanbul is just another soulless euro, I can reassure you that it's actually not. In fact, it's one of my favorite KSdJ winners of the past few years and one of those euros that hasn't managed to overstay its welcome.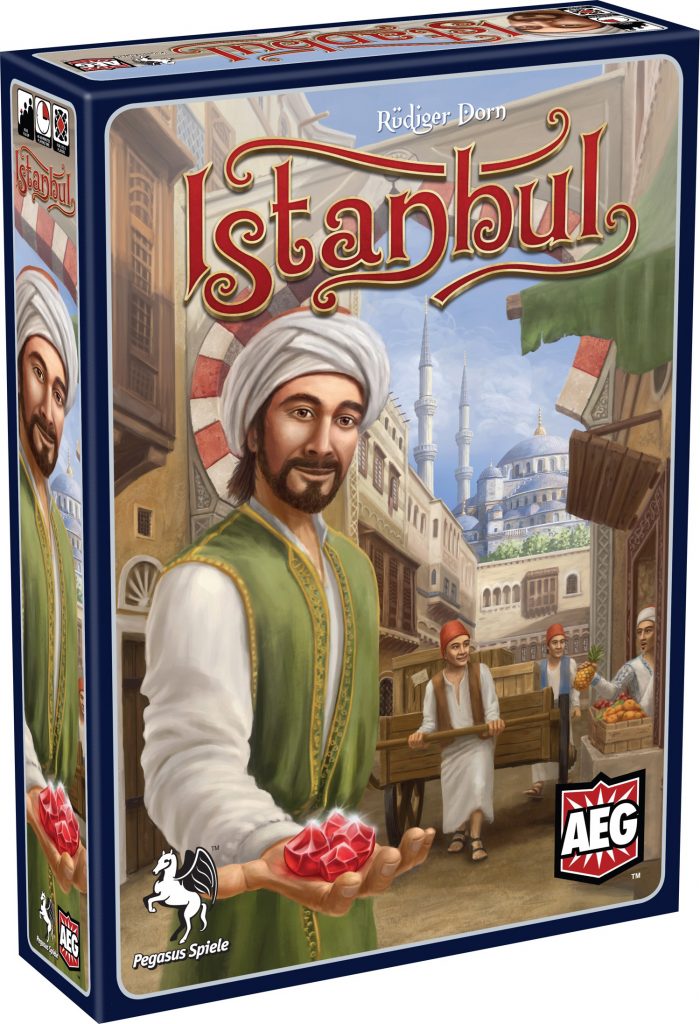 You take the role of a rich Turk and his assistants traveling through the bazaar, shopping for rubies. You move along with your assistants, dropping them off at locations on the randomly generated board and performing that action. When you move on again, your merchant remains in the spot to finish the deal while your merchant moves forward. You can't take the actions of a space without both your merchant and an assistant present, so you'll have to backtrack and, eventually, pick up assistants you've left behind. Thus, there is a lot of planning on where and how you move, and trying to find the most efficient routes between spaces that give you the best combos.
Of course, you're not the only player looking for those hot spots, so you'll be bumping into the other players' merchants as well which can grant bonus actions and more.
While Acram is still holding back on details, we do know that Istanbul will be coming to mobile in 2018. How soon is another question, but we'll eventually make 'em talk.
I'm sure my explanation of Istanbul was subpar, so here's Starlight Citadel's overview and review of the tabletop version.