iOS, Android •
Handelabra Games is well known around Stately Play as the creators of the always entertaining (and growing) port of Sentinels of the Multiverse. For the last couple years, that's all Handelabra has been known for, but that's changing. Coming soon we'll also have them to thank for a digital version of the baseball dice game, Bottom of the 9th.
Bottom of the 9th recreates one-half inning of baseball, the titular bottom of the ninth. The game is tied, so one run will win it. One team is looking to push the game to extra innings, the others for a walk-off win. Gameplay is of the Vizzini Battle of Wits model, with each player trying to outguess what the other player is thinking, with correct guesses resulting in better die rolls when each at-bat is played out.
The physical game is loaded with theme, with each card looking like a circa 1982 Topps baseball card, complete with a different colored back that has all the player's stats. Even the scoreboards used for keeping tracks of balls and strikes fit in, resembling the chalky pieces of cardboard that passed for gum in packs of baseball cards.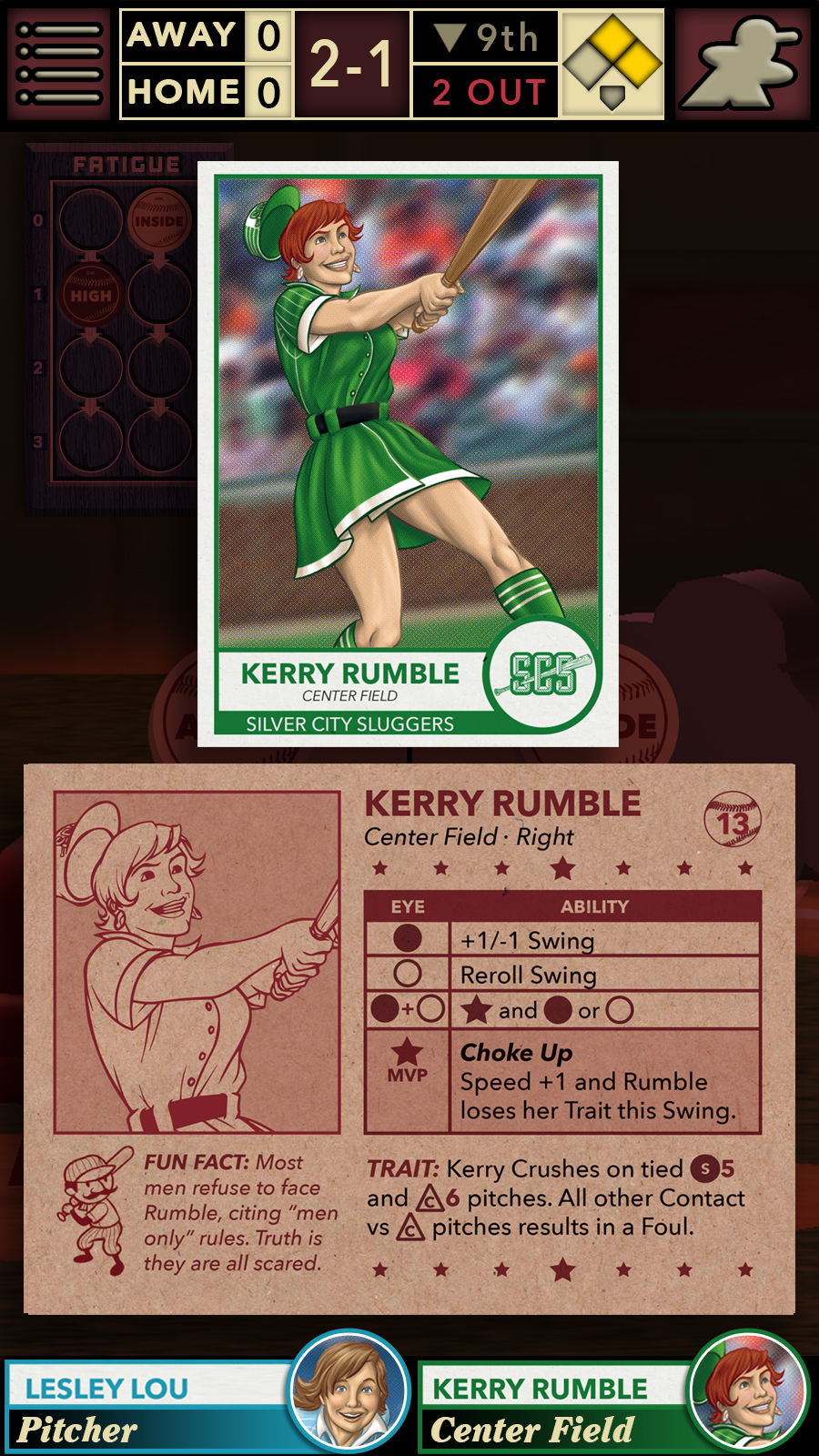 The digital game is still neck-deep in development, so details are still being kept under wraps. We do know it's coming for phones, but we're not sure if that includes all mobile devices or will tablets be left out in the cold?
We'll keep an eye out for more information. If you want to get info sent directly to your inbox, check out their mailing list and sign up for details.